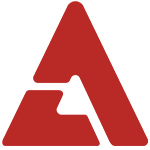 INFINITE's leader Sunggyu lost an arm wrestling match with Kim Tae Won by forfeit.

As we reported earlier, Sunggyu was a guest on the January 31 'weak man' episode of 'Happy Together 3' along with the other celebrities famous for their 'frail' image. During the show, Sunggyu chose push ups as something he was confident in. To prove his arm strength, he was paired up in an arm wrestling match with rocker Kim Tae Won.

Kim Tae Won is famous for his 'National Grandmother' image, not only because of his long hair that that makes him look like a woman, but because he was always physically weak (partly due to his previous cancer). He is infamous for slinking away from any sort of activity which requires physical labor on his show 'Qualifications of Men', so Sunggyu thought he would win for sure.

However, when they actually started the round, Sunggyu found himself not at all winning easily like he thought - in fact, he found himself struggling to keep their hands even as the 'National Grandmother' kept their hands level with ease. Sunggyu couldn't believe what was happening, and yelled, "No way! This doesn't make sense at all!", and tried even harder to win.

In the end, he had to give up on the match to keep himself from formally losing to Kim Tae Won. The other guests couldn't believe that Sunggyu had technically lost the match at the end, and Sunggyu had to taste the bitterness of losing to someone that was 24 years older than he was.