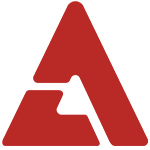 'The Beast' will be releasing a set of figurines of the B2ST members for the 3rd installment in the comic series.

The limited edition figures will be available for pre-order on February 6, and they look just like the 6 characters in the comics. Planis Entertainment, the production team behind 'The Beast' stated, "We prepared the valuable figures as a special gift to thank the readers' for their support of 'The Beast' series. We hope the figures and 'The Beast' series become meaningful presents."

Each package contains all 6 characters and each figure measures 15 cm in height. There will only be a limited production of 2,000 sets, and each set costs 175,000 KRW (approximately $161 USD). Additionally as an extra incentive, 10 lucky fans will receive a set containing the autographs of all the B2ST members.

The 3rd installment of 'The Beast' will be released on February 27th.