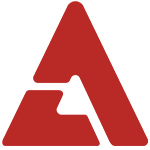 Actress Han Hye Jin recently shared a group photo from the dinner party with her fellow 'Healing Camp' emcees and staff members.

On December 31st, Han Hye Jin took to Twitter to share her thoughts, writing, "Lee Kyung Kyu sunbae, who prepared a luxurious get-together party for the 'Healing Camp' team. We were all very touched by his words who said it's a relief that there's a place where we can go beyond in 2013. The absence of Kim Jae Dong ahjussi, who went to a concert, can be sorely felt!"

The 'Healing Camp' emcees and staff gathered to celebrate the year-end and to congratulate Han Hye Jin for winning the 'Excellence Award' under the talk show category at the '2012 SBS Entertainment Awards'.