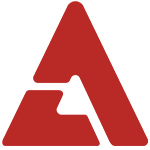 Fans have been left surprised after finding out that actor Yoo Seung Ho and Boyfriend's Kwangmin's meeting dates way back, for it's been uncovered that the two starred in a past advertisement together!

The photos above were uploaded onto an online community site and quickly gained the attention of netizens and fans who never realized the connection between the two stars. Although they are now fully grown men, it is apparent that they've retained a lot of their baby features, making it clear who is who.

In other news, Boyfriend recently made their comeback with new single, "I Yah", which has been ranking high on music charts.