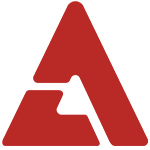 Big Star's leader FeelDog will be making his debut as an actor.

On January 4th, Big Star Entertainment announced that FeelDog has been cast in KBS 2TV's new sitcom 'A Bit of Love' ('Remaining Love'). The agency stated, "He got picked after auditioning for the role of a teenage student, whose name has yet to be revealed."

FeelDog showed his determination to do well in the new role by saying, "I will practice my acting and do my best to make sure the producers of the drama will not regret picking me."

'A Bit of Love' is a fun story about a teenager, who is more mature than a grownup, and adults entering their forties. Actors Lee Jae Ryong, Do Ji Won, and Jeon Mi Sun have also been cast in the sitcom, and the first episode is set to air in February.

On another note, Big Star have been promoting their latest song "I Got a Feeling".