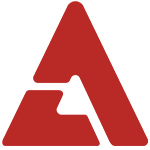 YG Entertainment has announced that Big Bang, who recently toured across 12 countries and 24 cities for their highly successful 'Big Bang Alive Tour 2012', are releasing a DVD of their 'Alive Tour In Seoul' concert held in March of 2012.

The 'Big Bang Alive Tour' made stops in the United States, Europe, and Asia and set incredible ticket sale records in every continent visited, confirming Big Bang's global popularity.

The concert DVD features two segment with the first part featuring the live sessions and remixes of Big Bang's hit songs, 23 tracks in total, and the second part featuring behind-the-scenes footage of the concert, which includes a making-of film clip and multi-angle of the "Bad Boy" encore.

Big Bang will finally be concluding their successful tour with their encore finale 'Big Bang Alive Galaxy Tour In Seoul the Finale' from the 25th-27th at the Seoul Olympics Gymnastics Arena.

The concert DVDs will also be sold at the final concert series ahead of its official release on the 29th. Pre-orders for the concert DVD have already begun on the 22nd.