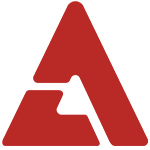 A Pink's Eunji shared a part of the lyrics from her upcoming collaborative track with fellow A Pink member Namjoo and B2ST's Hyunseung.

Eunji posted to A Pink's official me2day on the 2nd, "A photo from the [MV] set! 'Will a miracle like the one day that happened a year ago return? If it comes again, I want to hold onto you'," revealing some of the lyrics to "One Year Ago".

She also posted a second photo with the message, "In 2013, I hope all my people are happy, don't get sick, and love. I hope I love everything I do in 2013. I hope I enjoy it," expressing her wishes for this coming year.

Fans commented, "So pretty", "The lyrics are so emotional", "Eunji is so cute", and more.

In related news, "One Year Ago" will be released as a track on the second 'A Cube for Season' project album, which releases on the 3rd at 12PM KST.