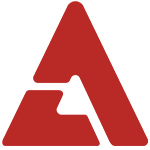 Ji Eun revealed Hyosung saved her from a major injury during their car accident.

On the January 22nd episode of 'Strong Heart', Ji Eun talked about SECRET's car accident from last month. She introduced the topic by writing, "I almost couldn't come to 'Strong Heart'!" on her board.

She said, "We were going back home after our 'Star King' filming, and the van flipped over. Usually, everyone would have been sleeping during that drive home, but everyone was excited that day and eating chocolates. We were all happily going home, and then we slammed into the guard rail and fell 5 meters into a ditch."

She continued, "When it happened, I blacked out. I woke up because the members were calling my name, and I realized I was hanging upside down. My lower body was in the van, and my upper body was outside. There were glass shards right next to my face, and I started crying when I saw it. Then Hyosung unni told me firmly, 'Ji Eun, don't cry! Get a hold of yourself, I'll get you out of there'. She asked me where I was. I said I was outside and everyone was surprised."

She added, "Someone inside the van started moving and this movement made my face move closer to the glass shards. I yelled out to stop moving your legs, but later I found out that the leg that was holding me up (from hitting the glass shards) was Hyosung unni's leg. She hurt her tendon again because of this accident. Thanks to her help I was the least injured among the members and I'm really appreciative of her help."