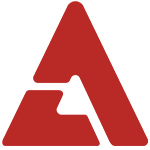 'Nation's MC' Yoo Jae Suk and singer Kim Jong Kook were recently spotted hosting a wedding for 'Running Man' video journalist and cameraman Ryu Kwon Ryeol.

Longtime viewers of the show 'Running Man' will find the name familiar, as he has built up some fame for being Yoo Jae Suk's sidekick cameraman and for being the butt of innumerable jokes, usually regarding his failure to keep up with the fleet-footed emcee and for focusing the camera where it shouldn't be.

Yoo Jae Suk can be seen standing on the dais, while Kim Jong Kook appears to be getting ready to sing a congratulatory song for the new couple. The two celebrities have long been known to be a 'wedding package', appearing together at numerous functions.