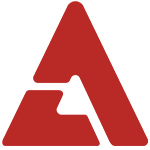 Roy Kim has been receiving attention for his recent remark about his looks.

The most recent episode of 'Super Star K 4 Ever' displayed the lives of the top 12 contestants after the show. While taking a break from filming a commercial, Jung Joon Young and Roy Kim spotted the 'Super Star K 4 Ever' camera and showed themselves.

Jung Joon Young stated, "I look like I haven't slept" while Roy Kim remarked, "Why am I getting uglier these days? I don't like looking at my face anymore."

Is Roy just being self conscious? What do you think?