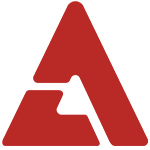 It has been announced that 'Superstar K4's Roy Kim and Jung Joon Young and 'Voice Korea's Son Seung Yeon will be performing a special joint stage for the '2012 Mnet Super Voice Show'.

During the '2012 Mnet Super Voice Show' to be broadcast on the 14th, finalists from Mnet's representative audition programs including 'Superstar K4', 'Voice Korea', and 'Show Me the Money' will be performing on one stage with surprise collaborations. It has been revealed that the trio of Roy Kim, Jung Joon Young, and Son Seung Yeon will singing along to Spring Summer Fall Winter's "Outsider" which is coincidentally a mission song that Jung Joon Young once performed to and has fans waiting in anticipation for their collaboration.

Son Seung Yeon commented, "I've always wanted to stand on stage with Roy Kim who's the same age as me, but Jung Joon Young oppa joined as well and I cannot hide my happiness at being able to perform in between two attractive men."

A 'Super Voice Show' representative stated, "Various contestants have prepared colorful collaboration stages so music fans should anticipate it."

Tune in for the '2012 Mnet Super Voice Show' later today at 11 PM KST!