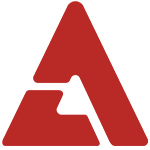 Actress Kim Ah Joong guested on the December 6th broadcast of KBS 2TV's 'Happy Together 3' and confessed to having attempted to get her hands on porn videos.

As the lead role for her 19+ rated movie, 'My PS Partner', she was told that she could get inspiration for some of her scenes by checking out porn videos online.

Kim Ah Joong revealed, "I needed help with my erotic acting and people recommended that I check out porn. I looked at one such site but it required that I register with my name and social security number."

She continued, "I was afraid of the site administrator finding my name like that so I just asked the director for copies of any of his porn recommendations."

To the amusement of the panel, Kim Ah Joong was asked if she had indeed received any videos from him, to which she replied, "He refused to give me his collection because he didn't want me to know about his personal tastes. So no, I didn't end up watching any."