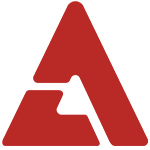 'Jeon Woo Chi' reinstated itself into the #1 spot in terms of viewer ratings.

The drama had ranked at #1 for its first few episodes, but dropped in rankings not only because of criticism of Lee Hee Joon's acting, but also its slow plot. However, with the establishment of UEE and Cha Tae Hyun's romance line and the plot starting to pick up pace, 'Jeon Woo Chi' started to increase its ratings.

The episode that aired on the 20th raked in a viewer rating of 11.9%, which was 0.5% higher than Wednesday's episode and even higher than the highest rating 'I Miss You' has received so far.

On the other hand, 'I Miss You' saw plummeting ratings despite the kiss scene between Yoon Eun Hye and Yoochun, dropping a full 2% from its 11.7% last week. The drop may be attributed to Wednesday's cancellation of the show due to the presidential elections.