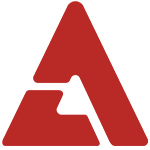 Boom got caught red-handed on a date.

What caught the attention of people during the December 4th broadcast of SBS' 'Strong Heart' was a date between Park Min Ha and Boom. Park Min Ha revealed, "Uncle Boom buys me a lot of toys, and there was a time when we played until 10:00 at night together."

She continued, "On that day, we went to the aquarium and saw sea creatures, watched a movie, and ate delicious food. Uncle Boom told me that his car moves on its own and began to drive using only his knees," and shared the cute date they had together.

However, Park Min Ha's father Park Chan Min, who also appeared on the show said, "The interesting thing is that Min Ha came home in a different outfit than the one she wore when she left. Her hair was tied when she left, but when she came back it was undone. Everything about her outfit changed. That was strange."

The MCs then asked Park Min Ha, "Was an auntie there that day?" and Park Min Ha responded, "Yes, there was a very pretty aunt. She wasn't at the aquarium with us, but she showed when we ate."

In related news, Boom recently released "She Was Pretty".