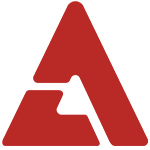 'Birth of A Great Star 2' finalist Eric Nam will be making his official debut early next year!

B2M Entertainment confirmed on the 14th, "Eric Nam is planned to debut in January or February of the coming year. He is currently receiving offers for various songs and busy recording. To show his colors as a rookie artist, we plan to make music that will bring him closer to the public," further increasing the anticipation for his debut.

The agency added that the concept for Eric Nam's debut album has yet to be decided, but his first release will likely be a single or mini-album.

Eric Nam received praise for his handsome, boy-next-door image and solid singing ability on 'Birth of A Great Star 2'. He recently signed with B2M Entertainment this past September.