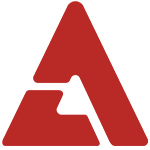 A recent photo of comedians Heo Kyung Hwan and Park Ji Sun holding hands has sparked the interest of fans and netizens with many wondering if the two are dating.

The photo was taken from the '2012 KBS Entertainment Awards' which took place on December 22nd at the KBS Hall in Yeouido, Seoul. KBS's 'Gag Concert' was awarded the 'Best Program Award', thus all of the comedians had to stand on stage for the award ceremony.

Immediately after the broadcast, an eagle-eyed netizen uploaded the screen capture above, showing the pair holding hands during the acceptance speech.

With rumors floating around about the two comedians dating, representatives from both sides have come forward to put the gossip to rest. Park Ji Sun's side firmly stated, "Park Ji Sun and Heo Kyung Hwan are just close friends. They are definitely not dating," and explained that comedians all have a close relationship with their colleagues.