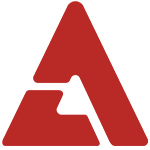 It has been reported that Song Joong Ki and YG Entertainment will be in the spotlight during 2013.

On November 29th, there was a vote at the D-Cube Art Center in Seoul for who people think will be 'The First Brand in Korea for 2013'. Song Joong Ki and YG Entertainment got the top votes.

This voting takes place every year, and people are asked who they think will be leading the entertainment side of Korea in 2013.  About 700 people gathered for the vote this time around.

People who chose Song Joong Ki commented that it is not just because he is good looking, but also because they think that he will be one of the top actors in the next year and are looking forward to his performances. Song Joong Ki was most recently seen in KBS2's 'Nice Guy' as well as the hit movie 'Wolf Boy' and is receiving a lot of love.

Those who chose YG Entertainment mentioned Psy's "Gangnam Style", which took the world by storm and also ranked #2 on the Billboard charts and received over 700 million views on YouTube. Also, the agency is home to top acts like Big Bang and 2NE1.

On November 27th, Yang Hyun Suk and company was listed by KOSDAQ at a net worth of about $200 million dollars, which is the top for any agency in the entertainment business.

Song Joong Ki and YG Entertainment will attend an award ceremony on January 22nd at the Hyatt Hotel in Seoul to receive an award for the '2013 Spotlight Brand'.

Others who will receive a special award include Samsung Electronics, Kakao Talk, and Uniqlo Heat Track.