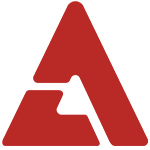 Groups SHINee and KARA both impressed when they achieved the Gold Certification in Japan.

On November 12th, according to the Recording Industry Association of Japan (RIAJ), SHINee's "Dazzling Girl" was certified Gold for exceptional sales. Produced by Jeff Miyahara, "Dazzling Girl" shipped more than 100,000 albums and placed second on the Oricon Weekly Chart.

KARA's "Electric Boy" also did extremely well, selling over 100,000 albums and also achieving Gold status. Each of KARA's singles in Japan have been huge hits, as "Electric Boy" proved that by selling 57,942 albums in the first week of sales, also placing second on the Oricon Weekly Chart.

Congratulations to SHINee and KARA on their success overseas!