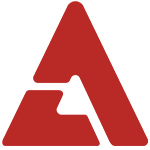 2AM's Seulong has expressed his feelings for actress Shin Min Ah once more.

On the November 18th broadcast of MBC's 'Section TV', Seulong was asked who his ideal type is at the moment and as expected, the singer once again mentioned Shin Min Ah, showing his undying devotion to the actress. "My ideal type is still Shin Min Ah. I enjoyed watching 'Arang and the Magistrate'."

The singer then left a short video message to the actress, saying, "I'd be very grateful if you could come to our concert."

On the other hand, Changmin chose Girl's Day's Minah as his ideal type and revealed, "I actually recorded a duet song with her. I didn't know who I was working with at first, but I later found out that it was Girl's Day's Minah."