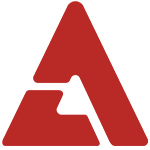 Ailee was here earlier for our exclusive live video stream event with our wonderful allkpop readers. Fans worldwide tuned in to see Ailee live and answer the questions that you asked!

For those of you who missed it, don't worry, you can now RELIVE the entire experience all over again. Ailee didn't hesitate in answering any of the questions and discussed a variety of topics from whom she would like to collaborate with to her ups and down as an artist in Korea.

All of the questions answered were submitted by our readers, so find out if any of your questions made the cut!

Without further ado, RELIVE the live stream only on allkpop.