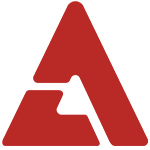 A past photo of actress Kim Tae Hee and a mysterious man has been gaining attention online.

On November 28th, a post was uploaded on an online forum with the photo above under the title 'Kim Tae Hee pre debut', and quickly spread through SNS and made its way onto news portals as well.

In the picture, a younger Kim Tae Hee is seen smiling while being held in the arms of a man, who is presumed to be a former boyfriend judging by their closeness and pose.

Netizens commented, "I don't know who he is, but he's very lucky," "Kim Tae Hee hasn't changed at all," and "A past boyfriend?"