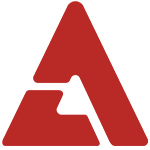 miss A's Suzy explained why she sat alone at the recent 'Grand Bell Awards' ceremony.

The '49th Grand Bell Awards' was held on October 30 KST at the KBS Hall in Yeoido, where Suzy was spotted walking the red carpet in a beautiful white gown.

On the November 10th episode of 'Invincible Youth 2', Boom stated, "I watched the 'Grand Bell Awards', and you really looked like a swan in the dress. Most actresses chat with actors in the audience, but Suzy sat all by herself."

Suzy explained, "It was because my co-star from the film 'Introduction to Architecture', Lee Jae Hoon, enlisted in the army. The other actors' seats around me were empty too. I was lonely."