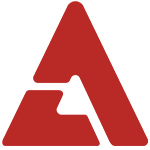 Leeteuk revealed more text messages that he received from his friends on 'Strong Heart'.

The show had only revealed half of the replies last week. He had sent 100 celebrity fans a text that read "I'll miss you", and 'Strong Heart' revealed the rest of the replies this week. Some replies included SM Entertainment's Lee Soo Man, and Oh In Hye, whose reply caused Boom to imply Leeteuk had been on a date with her.

Actor Han Jung Soo replied, "Sorry. I understand your feelings, but you're not my type. Meet a nice man", showing off his goofy charm. Park Min Ha, a child actress, wrote, "Teuk-oppa, should Min Ha follow you to the army?". Sung Si Kyung said, "Me? If you want to drink during your break, call me." Brown Eyed Girls' Narsha replied, "I'll wait for you. I love you, Jungsu."

Jung Hyung Don replied, "Then we'll just see each other. If you get depressed, just call me. If you call me while you're depressed, I'll make you even more depressed." Chaeyeon wrote, "What. What's this random text. Don't be like that. Noona's getting shy." HaHa didn't forget to promote his wife Byul's song, saying, "You're filming 'Strong Heart', right? Then promote Go Eun's 'Cute'. Bye, Teuk." Girls' Generation's Seohyun replied sincerely, "I'm really thankful for oppa because you helped the SM family become more united. I think you're a really great leader. Read a lot of books in the army. I'm going to miss you."

Which reply did you like the most?