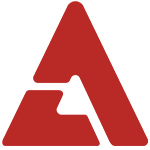 Gary tweeted a photo of Leessang backstage for their concert.

He wrote, "I'm soothing my soul in the waiting room, keke. Everyone who's coming to 'Leessang's Theater', see you in a bit~~~" and uploaded a photo of himself, member Gil, and a back dancer.

In the photo, he was in an all-black suit and was sitting crookedly on the table, resting his arm on the back dancer's shoulder. Fans couldn't laugh at the comically serious photo and commented, "It's like Gil's the loyal right hand", "He looks like such a boss", and "This photo just automatically makes me kneel".