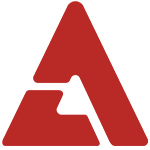 D-Unit's Zin just celebrated the group's 100 days since debut with a selca.

Through D-Unit's official me2day, Zin posted, "Hello. This is Zin! I thought yesterday was our 100 days, but today's our 100 days. Rather than rice cakes to celebrate, here's a 100 days selca. Please continue to watch over D-Unit in the future."

Along with her post, she posted a photo that showcased her strong makeup that she has been sporting for the promotions of the group's latest track, "Luv Me".

Fans commented, "Happy 100 days!", "D-Unit's new song is great", and "I'm looking forward to another 100 days with D-Unit".

In related news, D-Unit just revealed the dance version of their music video for "Luv Me", which you can check out here.