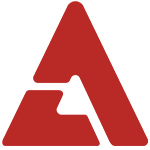 South Korea's Ministry of Culture, Sports & Tourism and Korea Creative Content Agency (KOCCA) held its annual award show, 'Korean Popular Culture & Arts Award' earlier today at Seoul's Olympic Hall.

At the event, Psy, 2NE1, and SHINee were awarded with various awards while EXO-K, miss A, B.A.P, 24K, BtoB, f(x), and Davichi gave various performances. One particular performance caught the attention of netizens and that was the "Gangnam Style" performance by child star Hwang Min Woo. In the middle of the performance, B.A.P, BtoB, and 24K joined the "mini-Psy" to put on a fun and spectacular performance.



Additionally, B.A.P performed covers of past K-pop hits from H.O.T. and Shinhwa.