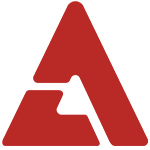 Country-rock singers Carrie Underwood and Brad Paisley dipped their toes into Psy's now-infamous 'horse dance' on the broadcast of the 2012 Country Music Awards!

As the two singers came onstage, "Gangnam Style" started to play from out of nowhere. Despite Carrie's pleas, Brad Paisley pulled out a pair of sunglasses from his inside pocket. Confessing that he "can't control it", he began to groove to the music, eventually pulling Carrie Underwood into the infectious song that is "Gangnam Style".

The two hosts finished their dance to raucous applause. Check out the segment below!