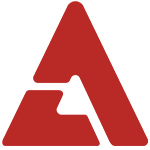 It's hard to believe that it's already November. Time sure does fly with allkpop!

With everything that was going on in October, you might have missed out on some exciting stories during the month. Don't worry because allkpop has got you covered with this handy digest of the 10 most popular stories on our site for the month of October!

In October 2012, we published 1,800 stories. Phew! The general trend for this month shows that readers are drawn to SHINee and INFINITE.

Without further ado, check out the top 10 stories of October 2012 below!




10. Simon D drops hints about INFINITE's subgroup 'INFINITE H'
Simon D dropped some hints about INFINITE's hip hop unit, INFINITE H. Are you looking forward to them?
--
09. SM Entertainment's dance unit 'Younique' releases "MAXSTEP" MV teaser
SM Entertainment
's 
Younique
dance unit released the music video teaser for "
MAXSTEP
", showcasing the dance skills of SM's finest.
--
08. Tasty members feel awkward around INFINITE's Sunggyu?
Find out why Tasty feels awkward around INFINITE's Sunggyu.
--
07. 'Family photos' of SM Entertainment, YG Entertainment and JYP Entertainment gather attention
Family photos of the big three! Every single one of them has a different feel. Which one is your favorite?
--
06. INFINITE shows their support for L with a new OST for 'What is Mom'
Did you listen to their OST song for 'What is Mom' yet?
--
05. HyunA releases new mini-album 'Melting' + MV
HyunA's second mini album 'Melting', do you love it, hate it?
--
04. Hong Kong reporters boo SHINee at Etude House event
SHINee
attended a promotional event for 
Etude House
in Hong Kong and was met with disorganization and booing from reporters.
--
03. SHINee performs "Dazzling Girl" on NTV's 'Happy Music'
SHINee
released their fifth Japanese single, "
Dazzling Girl
". The single is doing very well on the Oricon Chart and they performed it for the first time on the October 12th edition of 
NTV
's '
Happy Music
'.
--
02. SHINee releases full PV for "Dazzling Girl"!
After releasing a teaser and a short PV for "
Dazzling Girl
", we have finally gotten our hands on the full version of 
SHINee
's latest Japanese PV.
--
01. INFINITE's 3D movie viewers higher than Super Junior, Big Bang and B2ST's movies
Congratulations to INFINITE on their big success and ranking #3 on the box office charts amongst other popular films that were out!
And that wraps up this edition of
allkpop's Top 10 Stories of October 2012
. Stay tuned for the next digest at the end of October!
*Note: Top 10 stories are generated by reader view counts.