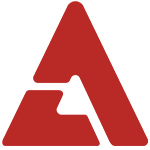 TVXQ revealed that there was an attempt to add a new member after the team broke up back in 2010.

On October 6th, Yunho and Changmin guest starred on KBS 2TV's 'Story Show Do Dream' where they talked about the struggles they experienced working as a duo.

In 2010, TVXQ went from a five member group to a duo after Jaejoong, Yoochun, and Junsu's withdrawal. In regards to this, the MC asked, "Wasn't there an attempt to add a new member during that time?" and the two answered, "It would be a lie if we say there wasn't."

Yunho revealed, "There was an SMTOWN stage that the two of us performed on. That was actually an experimental stage."

Changmin continued, "That's why we were even more nervous and shaky. After that, Lee Soo Man, who likes to try new things, told us, 'I think it will be alright if you continue as a duo'."

Yunho also shared, "That day, other people also told us it was going to be alright with just the two of us."