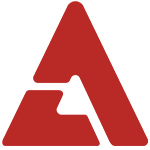 Park Myung Soo and Leessang's Gil had a few quiet moments to themselves on the latest episode of 'Infinity Challenge'.

The newest broadcast celebrated their 300th episode since 'Infinity Challenge' started in 2005. To mark the special day, the cast members retreated into private tents where they were able to share their pent-up feelings towards each other.

Park Myung Soo and Gil ended up in a tent together, and the older comedian took the time to give a few life lessons to the hip-hop artist.

"You had a tough time by yourself, didn't you? I understand," Park Myung Soo started. "You have to share the pain with others. This is something we all started and resulted in, so why do you want to take responsibility by yourself?"

He was referring to the recent controversy over the aborted 'Super 7' concert, which would have featured the 'Infinity Challenge' members but was cancelled at the last minute over erupting criticism concerning pricing and seat distribution.

"How many tough moments will you be facing later in life?" Park Myung Soo continued. "There aren't going to be only good things. Stay strong."