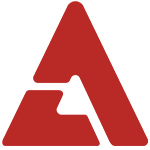 B2ST's Junhyung and KARA's Hara have been spotted wearing matching rings.

A post titled, "Recent Hara, Junhyung finally couple rings" was shared on an online community board and has been receiving a lot of attention.

The pictures of their couple rings consisted of captures from music show broadcasts and pictures shot by fans that were laid out to show the two stars wearing the same rings.

After seeing the pictures of the couple's jewelry, netizens commented,"It's strange to see this kind of thing because they barely hint that they're dating", "I hope they have a beautiful relationship", and "I'm envious."

Meanwhile, Hara and Junhyung  confirmed that they were dating last June and became the first official idol couple.

Is this merely a coincidence or has the pair become even more committed?

Thanks to everyone who sent in the top!