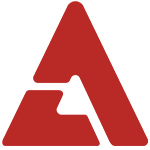 The October 17th broadcast of SBS' 'One Night of TV Entertainment' took an in-depth look inside some of the financial aspects of the entertainment industry.

It was revealed that Lee Byung Hun received 600 million won (~543,000 USD) for his role in 'Masquerade'. The actor is also expected to receive a "running guarantee" for the film, which can add up to total earnings of 1 billion won (~905,000 USD).

The first South Korean actor to receive a 'running guarantee' was none other than Han Suk Kyu. Han Suk Kyu received 9.5 hundred million won (~860,000 USD) for the film 'Shiri' in 'running guarantee' alone.

A 'running guarantee' is an incentive payment stars receive when a film breaks even in earnings.