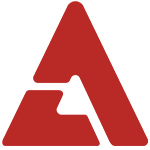 Girls' Generation has achieved a triple crown on the Oricon Weekly Charts, a feat that was only previously achieved by Japanese rock band Mr. Children.

On October 2nd, Girls' Generation achieved #1 on the Oricon Weekly Singles Chart with their single "Oh!". In addition, the 'Girls' Generation Complete Video Collection' reached the top of both the Oricon Weekly DVD and Blu-ray Disc charts.

Oricon revealed, "This is the first time that a female or foreign artist has achieved this feat. The only other artist that reached #1 on 3 Weekly charts (Singles, DVD, Blu-Ray) in the same week was Mr. Children. This is the first time Girls' Generation has reached #1 in the singles and Blu-ray Disc chart since their Japanese debut in September 2010. It's also the first time that a foreign female artist stayed in the #1 position on the DVD charts for 2 straight weeks."

Girls' Generation is also set to release their new Japanese single "Flower Power" in November as well.