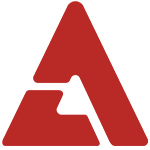 Actress Hwang Jung Eum's new drama 'Full House Take 2' has been confirmed to air on cable channel SBS Plus.

'Full House Take 2' is a sequel to the popular drama from 2004 'Full House' starring Rain and Song Hye Gyo. It is a collaboration project between Korea, Japan and China. It was produced earlier, but because no details were confirmed about its airing, fans were worried that it would not air at all. However, it has now been confirmed to air Monday-Thursday on SBS Plus at 12:30 PM starting on the 22nd.

'Full House Take 2' stars Hwang Jung Eum as a hopeful fashion designer Jang Man Ok, Noh Min Woo as a top idol star Lee Tae Ik, and Park Ki Woong as his rival and teammate Won Kang Hwi.