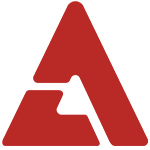 Comedian Kim Kyung Jin posted photos of himself attempting to emulate Won Bin.

He first tweeted, "The two men who match well with autumn", and then "The two men who like summer", each time attaching a photo of himself imitating actor Won Bin's photos.

The 'summer' photo features a photo of Won Bin from the past, which Kim Kyung Jin has perfectly copied from the white wife-beater and blue jeans, to even the actor's hairstyle. The 'autumn' photo is a more recent photo of Won Bin, and Kim Kyung Jin does his best to pull off even the smallest details.

Netizens couldn't help but laugh when they saw the photos and said, "Kim Kyung Jin's imitation of Won Bin is so detailed. He even imitated his watch", "This is so funny. You should look at this when you're depressed", and more.

The comedian also referred to Park Hwi Soon's previous Won Bin imitation, and asked, "I admit I'm uglier than Won Bin hyungnim. But am I not better than Hwi Soon hyungnim?"