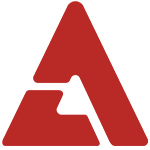 Solo singer Ailee has reached #1 with her new song "I'll Show You".

Even though the title song to her first mini album 'Invitation' has been out for less than a day, it has reached #1 on online real-time charts such as Soribada, Bugs, and Daum Music. She has also placed in the top 3 on other main sites such as Mnet, Melon, Naver Music, and Cyworld Music.

Not only so, other songs on her mini album such as 'Into the Storm', 'My Love', 'Evening Sky', and 'Shut Up' have ranked within the top 10 on the music charts as well.

[gallery]

Congratulations to Ailee!