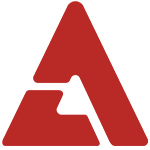 World star Psy realized his fame in Australia.

Psy landed in Australia on October 16th and plans to carry out his schedules in the country for 4 days until he leaves for the United States.

When Psy landed at the Sydney airport at 8 am, his fans and the press swarmed around him in excitement. Psy responded by smiling brightly and waving to the fans. During the interview with the press, Psy expressed his appreciation for the local fans and press who came out early in the morning to greet him, and also shared his excitement for his promotions in Australia.

In response to the requests by the fans and the press, Psy danced to "Gangnam Style" as well.

Australian press highlighted Psy's landing and reported that security guards were called in due to the crowding at the airport.

Meanwhile, Psy will appear on Channel 7's popular audition program and a morning show in Australia. He will conclude his promotions in Australia with a performance on the 18th, and will fly to Los Angeles on the 19th.