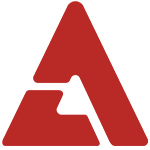 Tiger JK has apologized for his "racist" outburst at a recent event for 'The Creators Project'.

He tweeted earlier today:

But I need to let the whole truths out. Now you can judge me. Once again my sincere apology goes out to all them good peoples Peace

— Tiger JK(@DrunkenTigerJK) September 25, 2012
According to Tiger JK, hecklers in the audience insisted that he perform the "horse dance" from the choreography of
Psy
's "
Gangnam Style
", and he was unable to hold back his frustration. He tweeted,
"Creators project event other night. I went crazy on all them white folks in the crowd, Cussing them out. During my set, these dudes kept telling me to horse dance , F rapping just dance. I had to cut all my song short. Without self control. My F*** you turned into F** everybody To F*** all the white people to F*** CNN To F *** Hollywood. To Fu** all yall who think Asians are here to make you laugh by dancing my asses off. F** Hollywood thinkin Asians are just a comic relief."
It was the third time that the rapper featured as the representative artist from South Korea. 'The Creators Project', sponsored by
Intel
and
Vice
magazine, is a global campaign that supports new and rising artists who use technology to go past the boundaries of creative expression. Tiger JK is also currently propelling '
The Wanderers
' project with
Yoon Mi Rae
and visual artist
Lumpens
to prevent school violence.
Read the rest of his tweets on the matter below.
[gallery]
Tip: Vharon