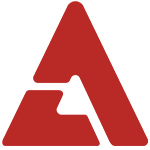 The female singer who 2PM's Junsu gifted a song to turned out to be none other than fellow labelmate Baek Ah Yeon.

Baek Ah Yeon's upcoming debut album, 'I'm Baek', is composed of five tracks in which the fourth track titled "Always" is the song that was personally written, composed, and featured by Junsu.

"Always" is a ballad track that sings of the longing and heartbreak one receives, followed by the feeling of emptiness and hopelessness.

Baek Ah Yeon expressed her gratitude towards Junsu stating, "In short, I'm very happy. Rap featurings are usually inserted around the middle portion of a song, but the rap in this track is placed at the end, so the song has its unique qualities. I'm very happy and thankful to Junsu sunbae for giving me this track and even featuring in the song."

Baek Ah Yeon will be releasing her debut album on various music sites on the 10th.


COMING REAL SOON [2012. 09. 10]??? - ALWAYS (Feat. Jun. K) Prod. by Jun. K ?? ??????!

— Jun. K (@Jun2daKAY) September 5, 2012
Source & Image: MyDaily via Nate