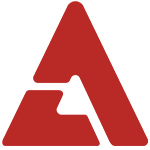 YG Entertainment, one of Korea's top entertainment agencies, is busy getting ready to debut their newest rookie stars before the year is up.

A senior representative at YG recently informed StarNews on August 13th, "SuPearls will stand before the fans in September, and the new girl group, in October."

SuPearls was originally a team which consisted of Park Ji Min, Michelle Lee, Lee Jung Mi, and Lee Seung Joo, finalists of SBS survival audition program 'K-Pop Star' which concluded this past April. With their vocal talent and emotional delivery, the girls easily captivated the audience and viewers at home. However, 'K-Pop Star' winner Park Ji Min made a final decision to sign with JYP Entertainment, and her spot was replaced by runner-up Lee Ha Yi. Thus, SuPearls is now made up of Lee Ha Yi, Michelle Lee, Lee Jung Mi, and Lee Seung Joo, and the ladies will be officially making their debut under YG this September.

YG Entertainment CEO and 'K-Pop Star' judge Yang Hyun Suk remarked that the SuPearls members were just as talented as their current trainees, and as a way of thanking the 'K-Pop Star' fans for their support, the company has decided to debut SuPearls a bit early. Yang Hyun Suk is avidly doing what he can for the girls, training them to have amazing musicality and star quality similar to that of female vocal group Big Mama who has in the past worked with YG.

Furthermore, YG's new girl group which became a hot issue after the release of the members' faces will officially debut this October.

The girls are all under 20 years old, and they are Kim Eun Bi (born 1993) who rose to the top 6 on 'Super Star K2' in 2010, Yoona Kim (born 1994)who displayed her talents on 'Super Star K3', two 'mystery girls' in their teens who possess extreme beauty, and a 16-year old dance machine who is half Korean and half Caucasian.

Though YG has not disclosed specific details about the group, this is the first girl group YG is debuting in 3 years and 5 months since introducing 2NE1, and thus the expectations of industry insiders and fans alike are extremely high.

YG informed StarNews, "We cannot disclose any specific information including the total number of members, however, as of now we plan to debut them in October."

It's going to be a busy few months for YG, as the company will also be releasing new albums from their existing artists on top of debuting new rookies.

While singer Psy, also housed under YG, is currently maintaing his top spot on the music charts with "Gangnam Style" for nearly a month now, Big Bang's G-Dragon is planning on releasing his new solo album around the 18th, which also happens to be his birthday. This is his first solo release since releasing "Heartbreaker" in August of 2009 which broke a record (Hanteo) for most album copies sold, and therefore fans are eager to hear what he will release this time around.

Additionally, Tablo, Mithra Jin, and DJ Tukutz who all signed with YG will be releasing a new Epik High album in September, and the company's girl group 2NE1 will also have some new things to reveal in October.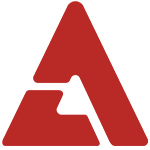 Source & Image: MoneyToday StarNews via Nate