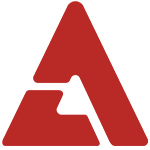 Earlier today, Rain's latest aerial action film 'R2B: Return to Base' (English title: 'Soar Into the Sun') headed into select North American theaters.

---

> Plot Synopsis

Under the direction of Kim Dong Won, 'R2B: Return to Base' is a star-studded military aerial action film inspired by the 1963 Korean film 'Red Scarf'. Rain ('Fugitive Plan B', 'Ninja Assassin') stars as a cocky fighter pilot by the name of Taehoon. Although Taehoon is an excellent pilot, his big head leads him to his demotion from his elite Black Eagles squad to the 21st Fighter Wing.

Taehoon immediately butts heads with the 21st Fighter Wing's Falcon squad leader Chulhee, played by Yoo Jun Sang ('You Who Rolled in Unexpectedly', 'Moss'). Chulhee is the squad's most talented pilot and has never lost a flying competition. Unlike Taehoon, Chulhee is a stick-to-the-rule-book type of pilot.

The 21st Fighter Wing patrols the airspace around the border between North and South Korea. One day an unidentified combat plane enters their airspace, and Taehoon is forced to work alongside Chulhee and the rest of the squad in order to protect the safety of the innocent civilians below.

Other noteable mentions include actress Shin Se Kyung ('Fashion King', 'Blue Salt') who stars as the talented and tough, pretty-faced airplane technician Seyoung, Kim Sung Soo ('I Like it Hot') who stars as Taehoon's close senior and squad leader Daeseo, Lee Hana ('Fair Love', 'Triple') who stars as Taehoon's former flight school classmate Eugene, and Lee Jong Suk ('As One', 'High Kick 3') who stars as the rookie pilot of the 21st Fighter Wing, Seok Hyun, who is both really excited and really nervous about being a fighter pilot.

===

> My Opinion (Note: This reflects the opinions of the author, and not necessarily those of allkpop.)

Korea has had a fair share of excellent war movies such as 'Taegukki' and '71: Into the Fire'. Naturally I hoped that 'R2B: Return to Base' would meet the high standards of military movies in Korea. Unfortunately, 'R2B: Return to Base' was quite a let down. Maybe it was due to the fact that this movie was not based on a true story, but it completely lacked originality. It seemed as if the creators of the film sat down and watched all the Hollywood military action films in existence, picked out all of their favorite scenes, and mashed them together to create 'R2B: Return to Base'.

This mashup of concepts and ideas had a negative impact on the movie's storyline and realism as well. On one hand, Scenes would suddenly cut in and out rather than naturally flowing from one scene to the next. There were too many short distinct scenes and not enough development and continuity. While the editors cut both kiss scenes between Rain and Shin Se Kyung, they failed to edit out other excessive scenes throughout the film. On the other hand, there were many unrealistic elements in the military aspects of the film. There were multiple occasions in which the pilots in the film would make decisions that were utterly far-fetched. If you have any knowledge or background in how threats within the military (or any sort of battle) are handled, you will be frustrated by this film.

On a positive note, the camera work and computer graphics in the film were top-notch. Aerial action films are practically unheard of in Korean cinema, but 'R2B: Return to Base' tested their limits by turning to Wolfe Air Aviation to film the high altitude flight scenes. Wolfe Air Aviation is the aerial camera team used for blockbuster films such as 'Inception', 'Iron Man', and the 'Transformers' series. The aerial scenes were perfected after about 10 months of post-production.

Though Rain was successfully able to pass the g-force tests required to become a pilot, 'R2B: Return to Base' did not have what it takes to become a successful aerial action film. The storyline is very predictable and unoriginal, and military-based elements are unrealistic. However, if you are hoping to watch this film just to see the adorable yet sexy Rain or Shin Se Kyung on the big screen, by all means, go ahead and watch it.

===

'R2B: Return to Base' opened with English or Chinese subtitles in select North American theaters on Friday, August 24th. Check out the list of theaters below.

Honolulu, HI – Consolidated Pearlridge
Los Angeles, CA – CGV Cinemas
Monterey Park, CA – AMC Atlantic Times Square (Chinese subtitles ONLY)
San Diego, CA – AMC La Jolla (Opening August 31st)
Seattle, WA – AMC Alderwood
Dallas, TX – AMC Grapevine Mills
Chicago, IL – AMC Showplace Niles (Opening August 31st)
Atlanta, GA – AMC Colonial
Washington D.C. – AMC Hoffman
Philadelphia, PA – AMC 309
New Jersey – AMC Ridgefield Park
New York – AMC Empire
Vancouver, BC, Canada – Cineplex Silvercity Coquiltam
Toronto, ON, Canada – Cineplex Odeon Yonge & Dundas
-
Official Movie Trailer
-
[gallery columns="4"]
-
SPOILERS! Official Music Video
("
Close to the Sun
" by
Heo Gyu
)
-
For additional information regarding the film visit the R2B 2012 website.
Note: This article does not reflect the opinions of allkpop, only of the author.
Reviewer's Rating: (2.0 / 5)
Source: R2B 2012