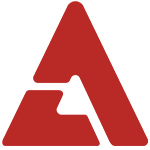 Psy's "Gangnam Style" MV, which has been receiving an enormous amount of attention worldwide, has made it to the #1 spot on YouTube's monthly chart!

On YouTube's 'Most Viewed Videos' monthly chart revealed on the 14th, Psy ranked first, beating out superstars like Justin Bieber, Nicki Minaj, Jennifer Lopez, and Lil Wayne. What's even more amazing is that Psy's video achieved first place in not just a specific video category, but in general for its overall view count.

It seems viewers all over the world couldn't get enough of "Gangnam Style" with its catchy, upbeat melody and impressive choreography. The easy to follow dance moves also inspired parodies from domestic and international fans.

Psy's "Gangnam Style" currently has over 28 million views and counting. Congrats Psy!