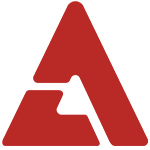 Loen Entertainment's new girl group, FIESTAR, is making their official debut with the release of their singleá"Vista"!

The group has already become a familiar name after revealing themselves to the public with their song witháIU, "Sea of Moonlight", foráLoen Tree's summer album project as well as through their collaborative efforts with Tiger JK for "Wicked".

"Vista" is a hybrid dance track and is the work of composer KZ, TEXU, Taebongi, Kim Yi Na, and more.

JYJ's Junsu also makes a special appearance as the "superhero" of the FIESTAR girls who dream of becoming superstars.

FIESTAR will hold their debut stage through September 1st's 'Music Core', but meanwhile, check out the music video below!