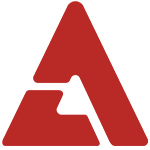 Transgender singer
Harisu
will be making a comeback with a new album for the first time in 5 years.
Harisu will release a full length album '
Shopping Girl
' on the coming 9th, after the five year hiatus since her last '
Winter Special Album
' in 2007.
Produced in celebration of her 11th year debut, 'Shopping Girl' will hold three new songs in addition to seven of her former songs.
Harisu has made many hot issues since her debut as a singer in 2001 and had been active in the music scene until 2007. However, she didn't produce any music since 2007 and had been focusing on activities overseas.
After hearing about the news of Harisu's comeback, netizens seemed to be excited by expressing that they can't wait for her comeback and are anticipating Harisu's unique shocking performance.
Source+Picture: Star News via Nate