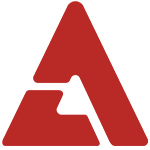 Actor 
Jang Geun Suk
recently sent out a warning to his sasaeng fans once again.
Yesterday, the actor posted on his twitter, "
Attaching an antenna on a cab and using GPS data transmission... There are so many methods. I repeat but I don't need sasaeng fans so bug off! I'm offended
," expressing his annoyance.
Previously, last October, Jang Geun Suk wrote on his twitter, "
Sasaeng fans. You guys think you've figured out my every move by following me around. But do you know this? Those actions push me further away from you. So smile when you can because when I'm mad it can get ugly."
Netizens responded to the actor's second warning to sasaengs with comments such as, "
I wonder when the problem of sasaeng fans will be uprooted.."
, "
Sasaengs need to reflect on their actions"
, "
That's really crossing the line.. Last time they even installed CCTVs at Park Yoochun's house."
Source: Newsen via Nate