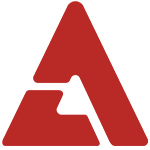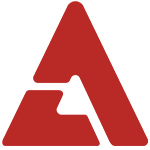 If we had to pinpoint the year when K-pop really took off globally, especially over here on the U.S. side of the Pacific, 2009 would have to be it. During the summer of 2009, the Wonder Girls were fortunate enough to be an opening act for the Jonas Brothers on their nationwide tour, thus introducing American fans to the finger wagging goodness of South Korea. That very same summer, Girls' Generation released their epic single "Gee" which reached pastel heights that I'm sure not even SM Entertainment could have dreamed. The video became an online phenomenon and now has nearly eighty million views on YouTube.





Great Expectations
Clearly that was a big year for K-pop and is the moment when it became a pop culture "thing". From that initial success came great expectations. The K-pop wave was going to sweep through the U.S., ushering in a new era of international music. The door would be opened for more and more groups to make their way Stateside, and dominate the largest music market in the world. The thing is… that hasn't happened yet. Not even close.
It's been three years since that historic summer and there hasn't been a sustained presence established by K-pop artists in America. There have been some big moments for sure with the Wonder Girl's movie on
Teen Nick
and Girls' Generations' appearance on national TV but those were one and done events. It's been pretty quiet since, so the question is: will K-pop ever become an established form of music like hip-hop and rap has become, or will it follow the path of Latin music and eventually fade away? I bring up Latin music because that is probably the most similar comparison we can make when trying to find another international form of music that made it's move into America.
Latin Explosion
For those of you who can hark back to 1999, a fellow by the name of
Ricky Martin
unleashed a world-wide phenomenon with his monster single "
Livin' La Vida Loca
". Dubbed the Latin Explosion, the late 1990's was a watershed moment for Latin music and culture in the United States. Now famous artists like
Jennifer Lopez
,
Enrique Iglesias
, and
Shakira
can all trace their roots back to that era when they went from niche artists to full blown superstars. The thing is, while the highs of the Latin Explosion were off the charts, ten years later, that musical movement is all but dead. While the individual stars have continued to burn and have become household names, you don't see many artists marketed as Latin music stars anymore. The sounds of the music, while subtly included in tracks, are no longer featured or the main selling component that it used to be.
It's premature to compare K-pop to Latin quite yet. First, K-pop hasn't had an "explosion" yet and is still trying to find its footing. Yes, it's hugely popular on the Internet being gobbled up by fans both Korean and non-Korean alike but it has not yet reached the mainstream audiences like Latin music did. Latin musicians had the advantage of being somewhat familiar, as most Americans had grown up with Hispanic and Latin influences from language to food.
Obstacles
When Latin music was making a name for itself, Hispanic's made up 12.5% of the population according to the 2000 Census. If you compare that to the 2010 Census, Asians as a whole only made up 5.6% of the total U.S. population. So while the Korean and Asian culture is growing and making a name for itself in this country, it is still dwarfed in comparison to the Hispanic footprint making it that much harder for Korean artists to "fit in" with the broader American culture.
Many would say that the single biggest obstacle is the language barrier. Ricky Martin, J.Lo, Enrique, they could all speak English fluently and didn't have a problem expressing themselves or opening their personalities up to American audiences. For K-pop artists, it's going to be much tougher as very few of them can really speak English well enough to win the hearts and minds of America.
There are K-pop stars like Girls' Generation's
Tiffany
and
Jessica
,
Taecyeon
and
Nichkhun
of
2PM
, and
Bom
and
CL
of
2NE1
who are either fluent or have enough of a mastery of the language to communicate freely, but those are individuals. Group dynamics are different. It's awkward watching one member answer every single question during every single interview, while the other members are just smiling and nodding. Also, not all groups have the advantage of an English speaking member so they're going up a creek without a paddle. But language is something that can be learned. It does however require constant practice and for maximum results, full immersion in the culture.
Which leads me to what I feel is not only the most overlooked obstacle but the single most important factor as to why it will be very difficult for K-pop artists to succeed in America; time. Not running out of time but the time spent in this country.
When the Wonder Girls came over to States, they moved here, lived here, and left the Korean music industry for nearly two years to work the American music scene. To me, that's exactly the right strategy for success; 100% devotion to making it big in this country. The American audience is just too big, too deep, and too fickle to take it on part time. If an artist wants to succeed, they have to make it a full time job and the artists and their companies need to give themselves completely to taking on this challenge. They need to make the commitment that this is where they want to be and slowly but surely build a foundation because anything short of that is just setting yourself up for failure.
The thing is, I'm not sure that Korean companies are willing to make that commitment because that would mean that they would be missing out on another potential opportunity in Korea, Japan, or China and that, of course, means losing money (that's opportunity cost for all you economics fans).
J.Y. Park
has stated many times that the Wonder Girls coming to America has been a money LOSING venture because of the investment the company had to make. There aren't many companies that have the resources of an SM Entertainment,
JYP Entertainment
, or
YG Entertainment
who could take a loss early to potentially gain later.
A New Hope
Ultimately for the Wonder Girls, the success wasn't there right away so they went back to Korea but as I'm sure everyone is aware, they're slowly returning and released their new English single, "
Like Money
" with
Akon
just recently. They also have their first English album due very soon, so maybe they're ready to make the plunge again but will they prioritize success here over success anywhere else?
I think that there is hope though. SM has partnered with
Interscope Records
for Girls' Generation's upcoming projects in the States, JYP artists are being represented by the omnipotent
CAA
in the States, and YG has partnered with
Black Eyed Peas
front man
Will.I.Am
to produce 2NE1's English debut, which proves that American companies and musicians do see the value and the potential of K-pop stars. These companies wouldn't be making these investments without an expected return.
But like the Latin Explosion, will it be smoke and mirrors without substance, or is there a long term plan in place?
It's still too early to tell. Three years is not enough time to formulate and execute a plan. Some of the best and brightest minds at what they do are in the corner of K-pop and I'm sure that music gurus are trying to figure out a way to make this the next big thing because there's no denying that there is an appeal there to teens across the world.
I think that with the help of some visionary American companies and a one hundred percent commitment from Korean artists, a sustained expansion into the U.S. market is possible. Maybe it'll take an iconic figure like Ricky Martin to get it done but one thing I know about the Korean work ethic is that there's no giving up. The best way we as fans can help is to keep listening and continue to support your favorite groups but be ready for the long haul as this isn't going to happen overnight. Maybe that's a good thing; just ask Ricky Martin.
Image courtesy of ctj71081