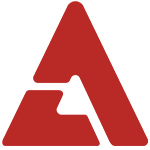 The Wonder Girls will be having their second solo concert 'Wonder World Tour in Seoul 2012' on July 7th, 7PM KST at the Jamsil Indoor Gymnasium.

The girls made a comeback with "Like This", and they've been wowing fans with the track's hip hop influenced sound and the group's neon concept. It's not the first time a track by the Wonder Girls has received so much love however, as their previous songs "Tell Me", "So Hot", "Nobody", and "Be My Baby" have also appealed to a large audience.

Tickets for 'Wonder World Tour in Seoul 2012' went on sale through Yes24 and Interpark's ticket booth on June 12 at 7PM KST. Fans are reported to be excited for the summer event as it will be Wonder Girls' first solo concert in South Korea in three years.

JYP Entertainment stated, "Wonder Girls' second solo concert, 'Wonder World Tour', will capture everything from the girls, who have grown through their promotions overseas. Please give lots of interest and love to this Wonder Girls concert as it'll be the best concert this summer. [It will feature] the music and dance that everyone loves as well as the five members' charms."

'Wonder World' refers to the group's second album, which was released last November in 2011.