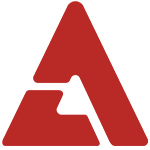 Get a glimpse of what we're talking about and listening to at the 
6Theory
office with this fun feature! We'll be offering you guys a personal selection of our favorite things from K-Pop.
When people perform covers, it's always fun to see their version of a song. But when our favorite idols perform our favorite songs, it's like Christmas coming early! From the good to the bad to the just plain ridiculous, here are some of our favorite idols performing covers of K-pop and American songs!
IU - "Gee / Lies / Sorry Sorry"
IU's acoustic mash-up of "Gee," "Lies," and "Sorry Sorry" melted hearts around the world. With her innocent voice and 'girl next door' appeal, you can literally listen to this girl sing all day.
Jay Park - "Candy"
H.O.T
's "Candy" is one of the most covered songs in kpop. For everyone who has a sweet tooth, check out this rendition of Candy where old school meets new school as Jay Park teams up with original H.O.T. member
Moon Hee Joon
!
Ailee - "Halo"
When rookie artist Ailee covered
Beyonce
's "Halo," she had some big shoes to fill. Not only did she do the song justice, but the singer made a statement that she's here to stay and make her own mark in k-pop history.
Wooyoung, Nickhun, Kikwang, Yoseob - "Mister"
When members from 2PM and B2ST team up to cover KARA's hit song Mister, you know it's going to be pure entertainment. Check out Wooyoung, Nickhun, Kikwang, and Yoseob shake their badonkadonks as they perform
KARA
's infamous 'butt dance'!
Big Bang - "I Am The Best"
In 2011,
2NE1
's "I Am The Best" had everyone singing and dancing, "
Naega jell jal naga!"
And when a powerhouse group like Big Bang covers a song like that in concert, only one word comes to mind:
EPIC
.
2AM - "Bad Boy Good Boy"
2AM is known for their hilarious covers of female groups. But this time,
Jo Kwon
steals the show with his ridiculous outfit and his provocative dance moves. What's even more entertaining is the reactions from the idols watching in the audience.
TEEN TOP - "Fantastic Baby"
When
Neil
,
Rickey
, and
Changjo
of TEEN TOP fiercely covered Big Bang's "Fantastic Baby," it had VIP's nodding in approval.
BOOM SHA KA LA KA!
Girls' Generation- "Tell Me"
The 9 members of Girls' Generation fill the stage performing
Wonder Girls
' explosive hit "Tell Me", giving the infectious dance some fresh 'GG' flair. Although often imitated, this may be one of the best covers of "Tell Me" out there.
Super Junior - "Gee"
Leeteuk
as
Taeyeon
, 
Heechul
as
Jessica, Sungmin
as
Sunny
,
Eunhyuk
as
Hyoyeon
, 
Siwon
as
Yuri
, 
Kyunhyun
as
Sooyoung
,
Donghae
as
YoonA
,
Ryeowook
as
Seohyun
...
...Enough said.
Shindong - "Bubble Pop"
Last but certainly not least, here's Super Junior member Shindong's cover of
HyunA
's "Bubble Pop." We're not sure which is funnier: his outfit or the fact that he practiced the choreography until he got it spot on.
As always, we'd love to hear your own favorites -- share your own top picks in the comments section below!