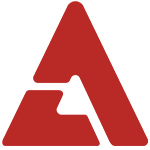 B.A.P. is proving themselves to be definitely one of the hottest rookies of the year yet!

As of April 30th, the boys' second single album, 'POWER', has sold out its initial batch of 30,000 copies! According to Hanteo, B.A.P. rose from 4th to 5th and finally 2nd, right after Taetiseo's 'Twinkle', on May 2nd, on Hanteo's live chart.

On Hot Tracks, the boys actually beat out Taetiseo in sales on the daily chart, and ranked in just after Busker Busker, for May 1st.

Not only that, but the digital release of 'POWER' has ranked #3 in the top 10 on the iTunes Store Top 10 Hip-Hop Albums chart for the U.S., Canada, Australia, New Zealand, Japan, and more. Their music video has also gained over a million views on YouTube, signifying much international interest in the group as well.

TS Entertainment expressed, "The CD hasn't yet been distributed overseas yet so we've been receiving a lot of calls interested in purchasing the album. We've already ordered another batch."