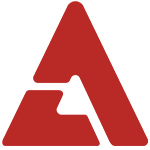 The main jacket photo for G.NA's third mini-album, 'Bloom', has been released! The upcoming album's title track is "2 Hot" as reported previously.

G.NA, who's made a name for herself with her stylish album concepts and amazing vocals, has completed preparations for her comeback with "2 Hot".

'Bloom', which is slated to be released on May 22nd, will have a concept of "blossoming" that will complement and focus on the singer's feminine qualities. Fans will see a more mature type of femininity from the star.

'Bloom' was revealed this afternoon on all the major music sites, and the main jacket photo is getting attention for G.NA's modern "swimsuit fashion". The album photo definitely reminds fans why the star is so known for her figure. The sexy, chic visual appeal she was noticed for when she debuted is also apparent.

The release of her teaser photo for "2 Hot" has already created a lot of buzz for her comeback. The track was composed by Kim Do Hoon and Lee Hyun Seung, and is reported to have a musical theater sound as it has elements of brass and rhythmical melodies reminiscent of the genre.

Jay Park and Mighty Mouth's Sangchu are also reported to have featured in 'Bloom'.

Watch out for G.NA's third mini-album 'Bloom' on May 22nd.